Game Dev/Animation Study in Japan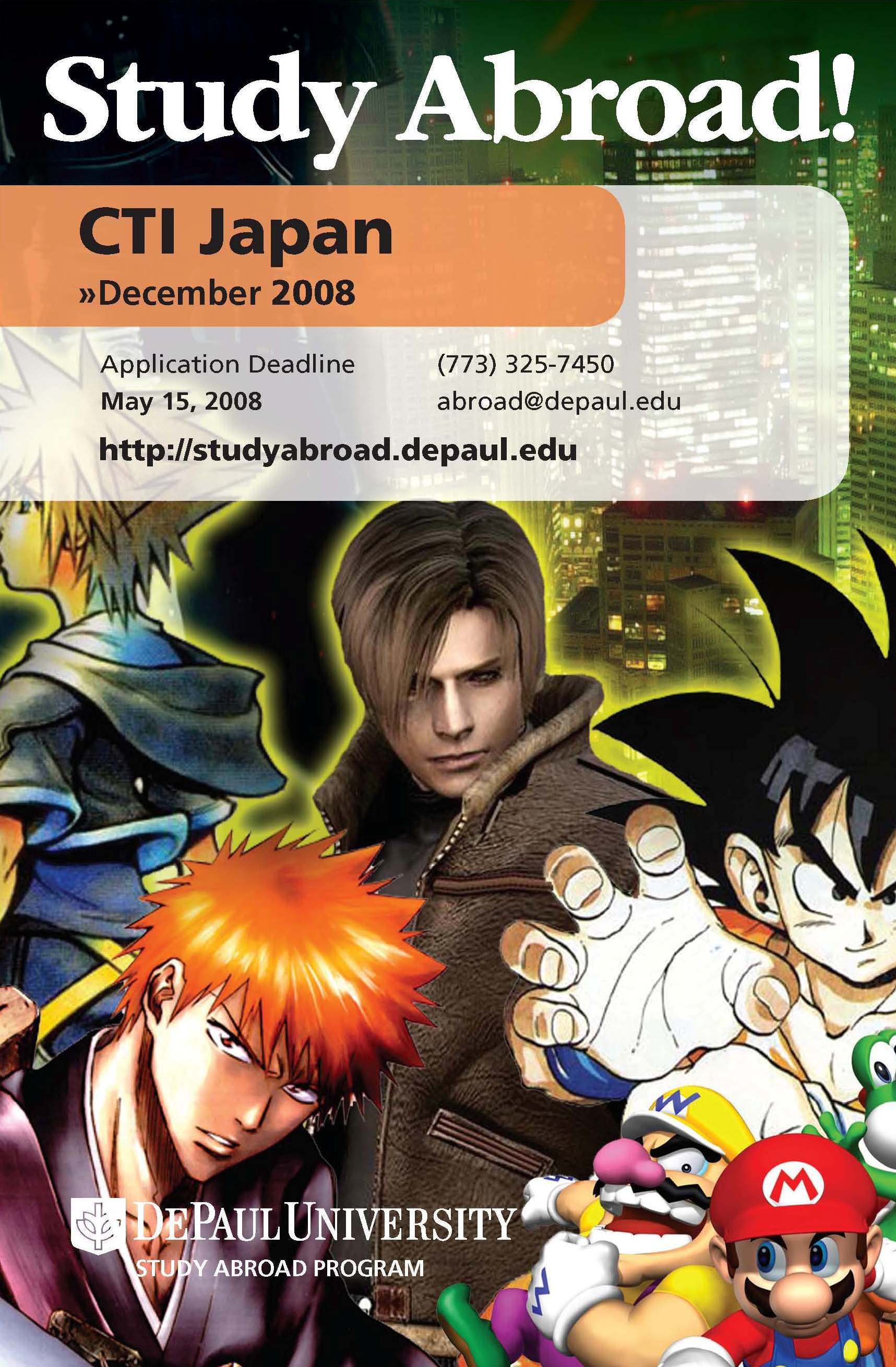 CDM Japan: Computer Gaming & Animation — A Japan trip focusing on Computer Gaming & Animation is offered again. A 13-day trip to Tokyo and Kyoto, from Nov 28 to Dec 11 will take students to visit several gameand animation companies in Japan. The program is open to undergraduate and graduate students in CDM who have a strong interest in computer gaming and animation.
The application deadline is May 15. Get more information here.
Posted: April 26th, 2008 under News.

Write a comment
You need to login to post comments!